Save yourself time, money and energy with a custom designed irrigation system from Davenport Landscape
Start Up & Winterizing
Service & Repair
Installation
Head Adjustment & Replacement
We are fully licensed and insured so you have the peace of mind knowing that you are protected and are being serviced by professionals.Our expert team will design and install the perfect irrigation system for the best results in the Western climate to produce a healthy lawn. As the seasons change, the amount of water needed to properly irrigate your lawn fluctuates. Our dedicated crews can adjust throughout the year to ensure a healthy and vibrant lawn.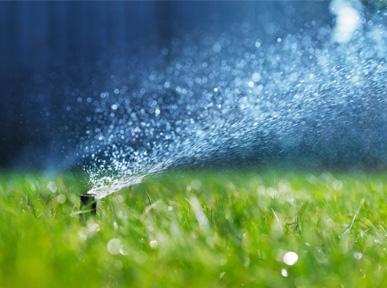 Commercial Irrigation
Davenport Landscape is your irrigation specialist for new and existing commercial properties. Our experts will come and design a detailed plan to ensure the proper layout and type of system that is best for your landscape. Not only will proper irrigation control the moisture and health of your grass, but it can also save your business time and money. Contact us today for a free estimate!